We are here to help you!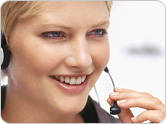 Contact us for more information

800.987.6269
UNLIMITED SUPPORT WITH MEMBERSHIPS
The Trendicators are specially designed flexible indicators that give you Professional Tools to trade in REAL TIME.

EASILY IDENTIFY:

Entry & Exit Setups
Auto Trailing Stops
Risk Management
Support/Resistance
Turning Pivot Points
Price/Action
Momentum
TREND-Both Long & Short-term
Choppy Markets
Volume, Time
Over-bought and Over-sold
Learn to trade with discipline to help you improve your overall Trader Psychology.

You can setup the charts to work with:

Volume

Renko

Time-based

…any type chart you wish that you have data for that runs on the NinjaTrader platform*

You may have all the information at your fingertips! 

We help you get Setup on 2 of your Computers!

The Trendicator Membership charts are flexible, letting you decide what technical analysis points are important for your trading. 

See Risk Statements Below

Our Trendicator Membership charts work with:
Futures
FOREX
Equities Markets
Our membership charts are visual and will easily show you the market moves in REAL TIME whether you are looking for long-term trades or short-term trades.  
Just take a look at how easily you can see the essential information on:
Price/Action
Trend
Volume
Momentum
Support/Resistance
 We help to "unclutter" and "uncomplicate" the market moves for you. 
Our membership tools also have built in analysis for pin-pointing not only Trend, Volume, Momentum, Support, Resistance, Price/Action, but also Choppy Markets. 
This may help you to not be left in the dark on what is going on in the market. 
You can visually SEE the market moves with uncomplicated ease!


Learn More: Call us at 800-987-6269 or send an email to support@navitrader.com

See Risk Statements Below
WE ARE HERE TO HELP YOU